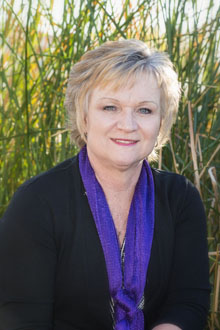 Penny McKinney
Business Manager
We depend on Penny to keep our office's complex machine running smoothly. She has been an integral part of our team since 1987. She manages all aspects of the business and human resources. She enjoys working with Dr. Price and Dr. Smith and our great team and states that "every day is an adventure".
When she's not at the office, Penny is loves attending church, likes spending time in the mountains hiking, biking, boating, bird watching, and other fresh-air activities.
Penny and her husband, Larry, have two grown daughters and is the proud grandmother of four beautiful grandchildren: Seth, Addison and MacKaelin and Salem, who grandma is VERY proud of.
Fun fact, Penny is a licensed hairdresser who still maintains her license and worked in the cosmetology business for 6 year before she became a team member at EVP.
Cindy Clark
Implant Coordinator
Cindy works in implant coordination and coordinating treeatment as a liaison between our office and our referring dentists.
Her favorite part of her job is creating marketing materials and making sure that things run well for the patients, doctors and our team. Cindy enjoys working with our referring doctors and their staff too to make sure that their patients are well cared for. She also loves our patients and getting to meet new people and finds people facinating and fun.
Cindy is very active in her church and she loves to sing, play guitar and sew. She and her husband Ron would some day like to hike the Apalacian Trail. She is also a dog lover. She lives with her husband, Ronnie, their grown son Zane and their family dog Dixie.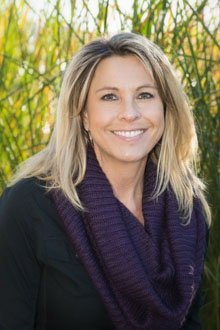 Dawn Link
Treatment Coordinator
Dawn is from North Dakota and Colorado and has recently relocated to Mesa. She has been working in the medical and insurance field for over 20 years and has a diverse background with health insurance, managing a physical therapy clinic and a drug treatment center as well as having worked as a personal trainer for many years.
In Dawn's free time she enjoys spending time with her 3 kids, her new grand daugher and her mother. She also enjoys watching movies, hiking, running, weight training kayaking, boating, exploring and just experiencing new things.
Her oldest son lives in Washington state, her daughter lives in Colorado where she is attending college and her youngest son living with her here and attending college.
She strongly believes in the "pay it forward" philosophy and showing kindness to everyone stating that everyone can make a difference if they try.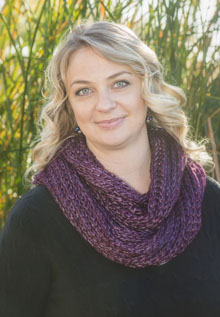 Tara Eagar
Insurance and Patient Accounts
Tara is our one of our dedicated treatment care coordinators. She grew up an Air Force "brat" and so she can say that she is from 7 states. She has been in the dental field since 2001. She is detail oriented and loves working at EVP and says that is because our doctors are great and they really care about their patients. She also really enjoys talking with our patients.
She is happily married to Jabon and they have 3 "awesome" sons and when she is not working she enjoys outdoor activities like camping, shooting, going to the movies with family and walking around Hobby Lobby.
She likes older vehicles and she and Jabon own a 1972 Ford Camper Special that they rescued from the Redwood Mountains of California, a 1966 Mustang that her husband bought when he was 15 years old and a 1974 MG that has been fully restored.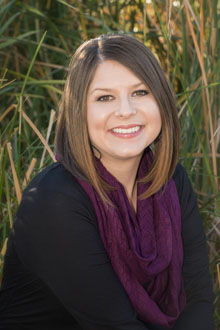 Vanessa Zazueta
Patient Care Coordinator
Vanessa's bright smile is the first thing you will see when you walk into our office. Vanessa comes to us with 15 plus years of experience in the dental field from front office to back office and she enjoys working with our patients. Vanessa is married and has two sons. She enjoys camping, hiking, attending her son's sporting events and spending as much time with her family as she can.

Jenn Servidori
Patient Care Coordinator
Jenn has worked in the dental field at some capasity for the past 16+ years and had a lot of dental knowledge and the ability to quickly learn new things. She joined our team recently after moving here from Massachusetts and her friendly smile and warm caring attitude helps our patients to feel comfortable during their visit to our office. She says that she loves working with our team and our patients.
Jenn has two adorable boys that are funny and energetic and loves being a mom. She is engaged to her best friend and says that her family is something that she really chrerishes. She enjoys music, reading, going to the movies and watching her favorite football team the New England Patriots.
Cancer and Alzheimer's research are issues that she feels very strongly about.
She says that something interesting about her is that she is a people pleaser and has always taken great joy in making others happy.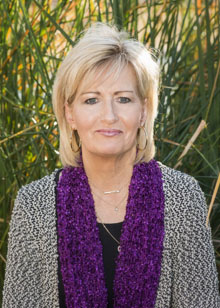 Karen Gleim
Hygienist
Karen is the longest standing member of our team with dedicated service for over 34 years. She is a highly skilled hygienist whose care and attention to her patients is unsurpassed. She has a genuine concern for her patients' health and well-being and makes sure that they are comfortable and at ease. Karen has been playing the piano since the age of four and she also loves to golf and play tennis. She and her husband, Storm, have a grown daughter named Jordan who is also happily married.

Jan Jess
Hygienist
Jan is a hygienist and brings a great attitude partnered with professionalism to our office. Her patients are happy with her caring and gentle style. Her main objective is to make sure that her patients are educated and have all the tools needed to assure good oral health. She used to be a scuba instructor and now she goes diving whenever she can. Jan has a beautiful daughter named Lauren and loves her kitties.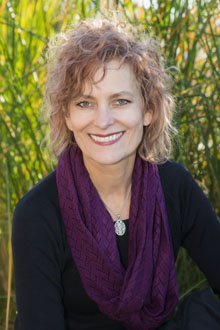 Collette Barr
Hygienist
Collette is our newest hygiene addition and has been with us since the fall of 2015. She has been a dental hygienist for 20 years and was originally from Salt Lake City, UT.
Collette says that she loves being a hygienist because she loves helping people get healthy. She says that she would like to work until she is 80 doing something significant.
She enjoys working at EV Perio because everyone is so kind and good at what they do. She loves that our patients become friends.
When she is not working she enjoys hiking, camping, doing dentistry in 3rd world countries, learning spanish, excersize, studying alternative health options for chronic diseases and learning the piano.
Collette is the mother of 7 children; 1 son and 6 daughters and has 15 grandchildren. She says that she feels stronly about birth choices ofr women and is a certified dould.
A fun fact about Collette is that she is left handed.

Liz Long
Surgical Assistant to Dr. Smith
Liz has been an exceptional surgical assistant for Dr. Smith for more that 18 years. Moved to Arizona from NY state when she was a young girl and grew up in the Metro Phoenix area. Liz is a fun loving and happy person who loves her patients and gets along great with her co-workers.
Liz loves to read, watch movies and she enjoys being outdoors but most of all, she delights in her time with her husband Matt and her beautiful daughter Hannah.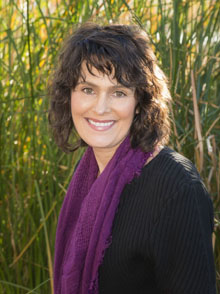 Chantal Roth
Registered Surgical Assistant to Dr. Price
Chantal is one of Dr. Price's chair-side assistants and has been a member of our team for over seven years. She is a compassionate, caring individual who is genuinely concerned about her patient's comfort and care.
Chantal says that she loves working for EVP because the doctors are honest and nice to work for and she enjoys assisting because she likes to see the final results of the surgeries and how they improve people's lives.
Chantal loves to workout, travel and go boating. She and her husband, Todd, have two sons who are both grown. She is the daughter of two European immagrants, her mother is from France and her father from Spain.
Chantal says that she feels passionate about cancer research and saving animals from extinction.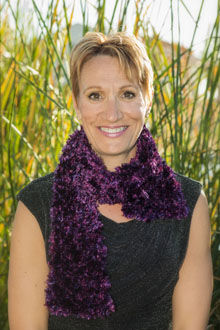 Sharon Anderson
Surgical Assistant to Dr. Price
Sharon is a second chair-side assistant to Dr. Price. Sharon brings 28+ years of experience in the dental field to our practice and we appreciate her skill and dedication. Her main concern is patient comfort and making sure that our patient's needs are met.
Sharon enjoys the variety of dental treatment that EVP offers and enjoys making beautiful smiles. She also love working with our team because of how much we all care about our patients.
Sharon is orginally from Edmonton, Alberta Canada and is very outdoorsy and adventurous and really enjoys hiking South Mountain, the Superstition Mountains and the Grand Canyon. She travels to Alberta when she can to spend time with her family.
Her passion is giving back to the less fortunate by volunteering when possible.
Some interesting things about Sharon, she played co-ed slow-pitch softball for many years and also enjoys country dancing. She recently hiked the Grand Canyon rim to rim in one day and plans to do that annually.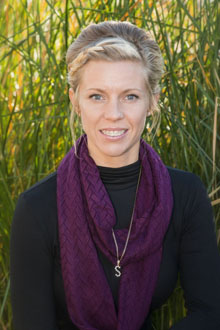 Shannon Leiferman
Surgical Assistant to Dr. Jensen
Shannon is our newest assistant and has a wonderful, happy attitued. She has been dental assisting for 9 years and loves the challange that working in the periodontal field entails. She loves working with the EV Pero team and loves the family atmosphere. She wants to learn expanded functions and says she wants to provide the very best assistance possible for our team.
She says that because she loves smiling, she wants to help others to achieve a beautiful healthy, happy smile, stating that doing that fills her with joy.
When she is not at the office, she enjoys playing with her 4 children, spending time with the love of her life, tanning, anything outdoors or Disney and she simply loves life with her family.
Her motto is that with enough positive enery the world's struggles become managable.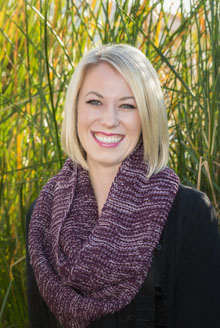 Kristin King
Public Relations Coordinator
Kristin is our bubbly Public Relations Coordinator. Her job is to be the communications liason between our office and all of our referring dentists. She also will set up lunches, lunch and learns and extended education seminars for doctors and hygienists.
She says that she loves working with our EVP team because everyone is fun, hardworking and "awesome people".
She enjoys the opportunity of getting to know the teams of our referring doctors and loves getting see the differences and similarities between offices and she "loves seminars".
She is married to her best friend and sweetheart of 8 years and is the mother of an adorable little boy; together they all make each other laugh. When Kristin is not at work, she loves swimming, boating with her family, bike rides and any activity that makes her son smile. She is also very involved with her church and serves in the primary program where she gets to enjoy all of the kids.
Kristin has been to Europe a few times and says that she loves to cook and would some day like to be a tepenyaki chef.