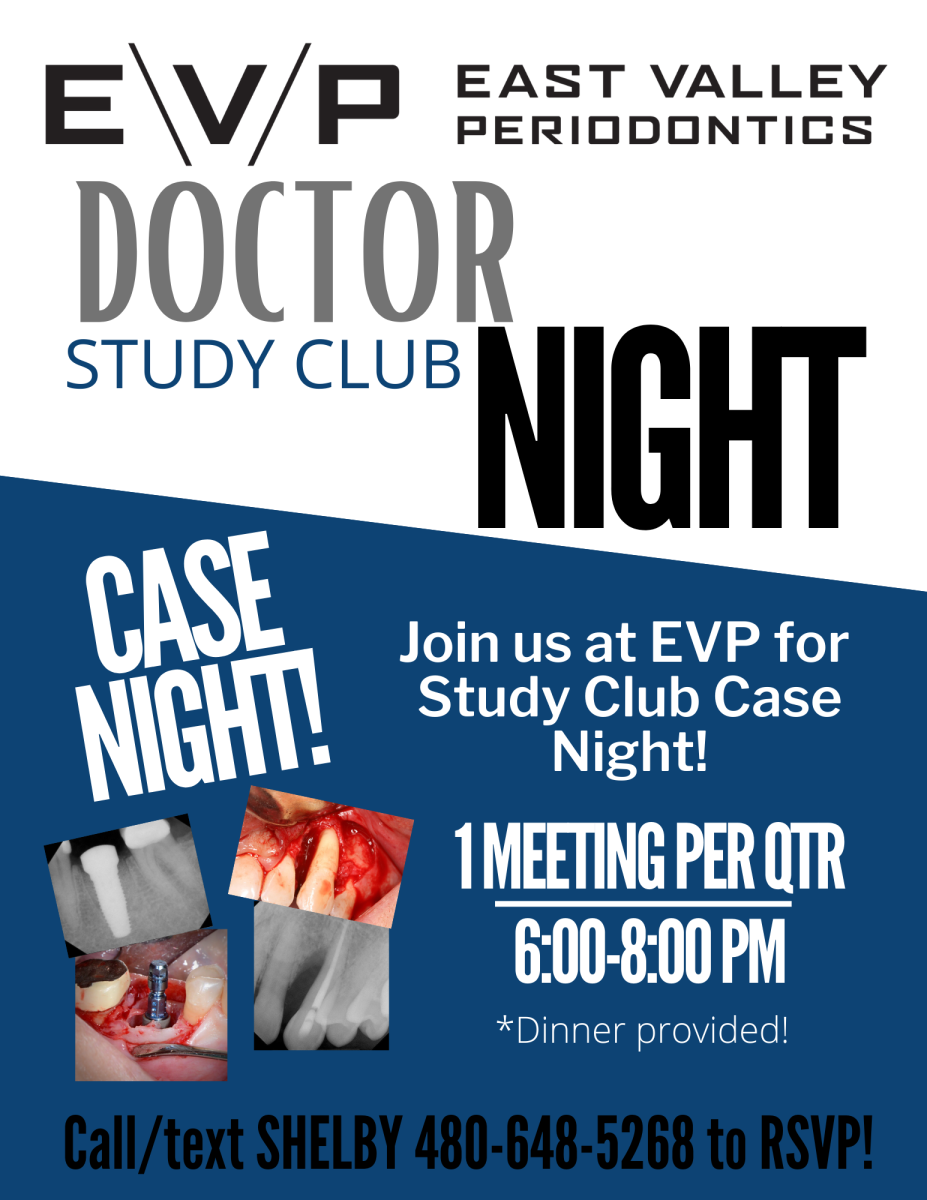 East Valley Periodontics would like to invite all DOCTORS to attend our quarterly STUDY CLUB CASE NIGHT meetings IN-PERSON.
Seating is limited and seats fill up fast! To attend please reach out to Shelby at 480-648-5268 or shelbyd@evperio.com OR complete the registration with Eventbrite that will be posted 90 days prior to meeting date. ALL EVENTS WITH EVENTBRITE WILL BE POSTED ► HERE!
Dinner will be provided at our meetings and they start promptly at 6pm. CE will be provided.