THANKSGIVING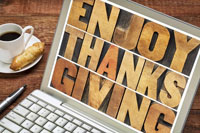 As we enter into this holiday season, all the things we are thankful for come to mind. We are truly thankful to all of our referring doctors for your confidence in East Valley Periodontics. We are so grateful to be able to serve you and your patients. We are also very grateful for all of our patients who make East Valley Periodontics a wonderful place to work. You are very important to us and we are truly thankful.
DID YOU KNOW?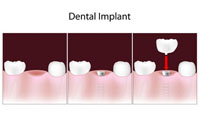 Dental implants are generally the best way to replace teeth. A dental implant is the only replacement option that will maintain your bone level.

When a tooth is taken out, over time the bone that holds the tooth in will thin and flatten; and as the bone dissolves, your facial features change. That is why many people who have lost teeth without replacing them tend to have a compressed smile. If you have been thinking about replacing teeth, call us and schedule a consultation to discuss how dental implants can make your smile beautiful.
DENTAL INSURANCE BENEFITS
As we rapidly approach the end of the calendar year, many of you will also be closing out the year for insurance benefits as well. Did you know that not utilizing your insurance benefit is like losing money? When you leave unused insurance, you are actually losing that benefit.
Now is a great time to have any treatment that you have put off completed. Call us if you have unfinished treatment you would like to have completed or there is anything you have been putting off for a better time. There is no time like now!